In our newsletter this week we bring you the latest announcements and updates from Blockpass and our associates. To begin, we're delighted to be able to reveal that Blockpass has been accepted to the FCA regulatory sandbox - more information below! We also have some additional news from the Blockpass Identity Lab, with details of another four research papers that members of the team there have worked on. Next, you can check out the most recent offers and services available to Blockpass users in the Marketplace section in this newsletter or head on over to our website for a full list. To finish off this week we sit down for a talk with with Technical Team Leader Toan Hong in our 5 Minutes With section. We hope you have a great week!
Blockpass Testing Reusable IDs in FCA Sandbox
We were excited recently to reveal Blockpass' acceptance into the latest cohort of the Financial Conduct Authority's (FCA's) regulatory sandbox. Blockpass was one of only 13 firms that have been accepted from a pool of 53 of the regulatory sandbox to test innovative products and services.
The regulatory sandbox allows businesses to test innovative propositions in the market with real consumers, and Blockpass has been accepted for testing of reusable digital identities.
Click here
to read more about this development and find links to the FCA's announcement of the sandbox cohort 7.
Further Research from the BIL
Earlier this month we brought you an update from The Blockpass Identity Lab to highlight some the work and research has been going on over the past year. Following on from that article covering four research papers, we're now taking a look at another four papers that members of the lab have worked on.
Furthering research in the areas of cryptography, distributed ledger technology, identity verification and privacy amongst others, the BIL investigates and develops cutting-edge solutions. 
Click here
to find out about the latest research from the BIL. We hope to bring you other updates and information about the brilliant work going on at the lab in the future.
Current Offers Available to Blockpass Members
Hodooi.com
is a multi-chain marketplace for creating, buying, selling and re-selling, secured by blockchain technology and the HOD token. The native token offers benefits, including up to 100% off fees.
Click here
for details on the project.
MoonStarter
MoonStarter aims to be a single-top multi-chain launchpad without distinction of the blockchain used, offering the ability to launch on multiple blockchains using only one token on the Binance Smart Chain.
Click here
for further information.
AXIA Capital Bank
A financial services platform integrates digital and fiat currency and transact ACIA Coin, an asset supported global currency that builds value through activity in the wider ecosystem.
Click here
for details.
Cryptomeda
NFT collectibles, Cryptomeda is a rare collectible card collection representing events from the crypto space transformed into a fantasy story, creating a fun and simple intro to NTFs.
Click here
for access.
Don-key Finance
Don-key Finance enables users to find their favourite yield farmers and follow their strategies with the goal of boosting users' yields. DON tokens are airdropped to farmers based on monthly trading results
Click here
for further info.
Demodyfi
A decentralised finance platform, Demodyfi allows users to trade multiple crypto-assets from its native exchange and manage their assets across multiple chains using Metamask and extension wallets.
Click here
to find out more.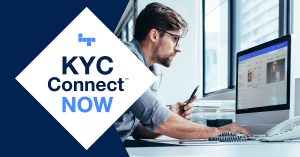 KYC Connect
We're constantly working to improve the functionality and usability of our flagship product, KYC Connect. From new partners and new campaigns, to easy onboarding, we are making sure we offer the premium compliance gateway to financial services. We've designed the process to be as quick and simple as possible; getting started is free and only takes a few minutes. Visit the Admin Console to create your service now!
Meet The Team
For our
5 Minutes With
interview this week we sit down to talk to Toan Hong, TEchnical Team Leader at Blockpass.
Click here
to find out about Toan, where he comes from, what he work entails and which historical figure he'd like to spend a day with.