This week in our newsletter this week we have the latest news and updates from Blockpass to bring you. To begin we have our latest blog article which looks into Anti Money-Laundering in 2020. Next up we have another article we published this week which examines the KYC process. We also have a reminder of the significant offer now available to anyone looking to use Blockpass' services. Our 'Current Offers' section highlights a number the opportunities available on the Blockpass Marketplace and to finish we have our 5 Minutes With section, featuring Technical Team Leader Toan Hoang. We hope you stay happy and healthy in the coming week.
A Regulatory Overview for AML in 2020
In recent years we have seen an increasingly expansive set of Anti-Money Laundering laws and regulations in jurisdictions around the world. This is partly due to the trend towards global markets and the rise in popularity of cryptocurrencies and is a necessity to ensure that people are kept safe from malicious actors who would otherwise use the systems in place to their own advantage.
However, due to the scope of the different laws and regulations, and the associated costs of failure to comply with them, it can be difficult for businesses, particularly ones that operate across borders, to keep up with the ever-changing landscape and balance their resources and risks that they are subject to. Blockpass seeks to provide information on these kinds of topics to assist those that have to navigate these tricky waters.
Click here
to read our latest blog post, which gives an overview of global AML regulations in 2020 and contains a few handy links and guides for your use.
Effective KYC Verification Processes
Whilst previous blog articles we have published have delved into what 'Know Your Customer' means and what Due Diligence' is, one of our latest articles gives an overview of the entire process, from identity verification to ongoing monitoring. In each section you can find an outline of what it entails and links are provided to the relevant other posts on our website.
Blockpass' ultimate goal is to make the process of KYC and AML compliance as quick, simple and efficient as possible and in the article you can read about how Blockpass can assist in the process.
Click here
to read about the process of KYC verification and if you think Blockpass could assist your business in onboarding new customers or providing more effective KYC options please don't hesitate to get in touch with us for a demonstration or further information.
Blockpass' Current Limited Offer
There is currently an amazing offer on from Blockpass in the form of a massive 90%+ discount to Blockpass' services! For six months, the price for companies to screen an individual will be starting as low as $0.12, an offer only possible due to the nature of our efficient, secure, innovative and time-saving identity verification service.
There is a current trend, as COVID-19 continues to impact work and livelihoods people begin to look for new models of employment, to move to remote business and working. With this shift, being able to identify and verify customers or colleagues has never been more necessary and through our unique solution and this new offer we hope that businesses and employees alike find it simple to adapt.
Click here
to read more.
Current Offers Available to PASS Club Members
Diabolo
The latest addition to the Blockpass Marketplace, Diabolo is a novel AI crypto social trading fund using blockchain for the certification of traders in its transparent trading solution.
Click here
for more info.
Crypto Experts 
A cryptocurrency OTC broker and consulting service in Canada, Crypto Experts offer a variety of services and are offering Blockpass users a 1% discount!
Click here
to access the services.
Easy Crypto Accountancy
Easy Crypto Accountancy is a specialist in dealing with the often-confusing issue of crypto taxes for personal and business needs.
Click here
for more information about their services.
Turbapay
Turbapay is a payment solution aggregator for E-commerce designed save merchants time and money by providing an unbiased assessment of their available payment options.
Click here
for further details.
SBSB LLP
SBSB is a law firm that advises on aspects of the FinTech sector. Cryptocurrency-related services include jurisdiction advice, account opening, and the obtaining of licenses.
Click here
for more information.
Comistar
One available offer on the markerplace is from Comistar, providing its Estonian e-Residency: Zero to Scale solution for business management, with €75 off for Blockpass users!
Click here
for details.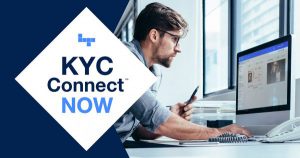 KYC Connect
We're constantly working to improve the functionality and usability of our flagship product, KYC Connect. From new partners and new campaigns, to easy onboarding, we are making sure we offer the premium compliance gateway to financial services. We've designed the process to be as quick and simple as possible; getting started is free and only takes a few minutes. Visit the Admin Console to create your service now!
Get Started
Meet The Team
In our
5 Minutes With
interview this week we sit down to have a chat with Blockpass' Technical Team Leader Toan Hoang.
Click here
to find out about Toan, where he is from, what he does as part of the Blockpass team, his thoughts on the blockchain industry and which famous person from history he'd like to meet.