2021 continues to bring an abundance of exciting and promising news for Blockpass which we bring to you in this weeks newsletter. First up is news of a new partnership that came out this past week with the hybrid, scalable side-chain Matic. There isn't just one partnership to announce this week however, and Rocket Vault Finance has become the latest company to integrate with Blocpass - more on this below! In our article this week we examine the importance of on-chain KYC given the developments that have been announced since the new year. For the most recent opportunities available to Blockpass users, check out the Marketplace section, which this week includes Rocket Vault Finance and DGBLabs, but don't miss out on our very own current limited offer with Blockpass' KYC plans still providing an over 90% discount! Finishing off for the week we sit down to talk to Cynthia Yiu, Blockpass' HR Executive, in our 5 Minutes With section. We hope you have a great week and we look forward to bringing you further news of our developments soon.
Auto-Matic KYC Coming to Blockpass' New Partner
Concluding discussions that had begun before Christmas, Blockpass is proud to announce another new partnership for 2021: Matic. Blockpass will be providing KYC services for Matic, a hybrid Plasma/Proof-of-Stake side-chain which uses an adapted version of the Plasma framework. Blockpass' fast, efficient and effective KYC pairs nicely with Matic's rapid and low-cost transaction solution.
Solving the issue of scalability is an excellent approach that Blockpass is excited to support in meeting regulatory compliance. The horizontally-scalable Matic network is completely EVM compatible, mirroring options users would find on the Ethereum mainnet.
Click here
to read the press release for this new partnership.
Blasting Off Another New Partnership
Revealed just a few days ago, Blockpass has announced a second partnership this week which comes in the form of Rocket Vault Finance (RVF). This development comes in the runup to RVF's upcoming token sale, where Blockpass will be used to ensure compliance for the event, but it's not just for the short-term as RVF will also be using Blockpass to quickly, simply and efficiently onboard new users from now on.
A 'Smart Vault' powered by enhanced Artificial Intelligence and Machine Learning, RVF is designed to maximise users' APY in stable coins, cutting risks and managing funds without hassle through the application of innovative technology.
Click here
to find out more about Rocket Vault Finance, their upcoming presales and this new integration.
Delving into On-Chain KYC Benefits
Continuing our focus on the amazing new potential stemming from recent developments with Blockpass and new integrations, our article this week focuses on on-chain KYC, examining why it is so important and what benefits it could bring to the blockchain industry and the wider world.
The main goal, and the reason Blockpass is engaged in this space, is bringing regulatory compliance opportunities to blockchain-based companies or solutions, both current and future. In doing this we create a situation where governments and the public can accept and integrate with blockchain technology in a simple, secure and compliant manner. 
Click here
to read the article and find out what possibilities on-chain KYC brings.
Blockpass' Current Limited Offer
There is currently an amazing offer on from Blockpass in the form of a massive 90%+ discount to Blockpass' services! For six months, the price for companies to screen an individual will be starting as low as $0.12, an offer only possible due to the nature of our efficient, secure, innovative and time-saving identity verification service.
There is a trend, as the current pandemic impacts the way we work and live, to move to remote business and working. With this shift, being able to identify and verify customers or colleagues has never been more vital, and through our KYC Connect solution we hope that businesses and employees alike find it simple to adapt.
Click here
for further details.
Current Offers Available to Blockpass Members
Rocket Vault Finance
RVF is the 'Intelligent Fund Manager' that is backed by AI and ML for crypto value investing. Deposit into their SmartVault and watch funds grow.
Click here
for info on upcoming public and private sales.

DGBLabs 
DataGrid Blockchain is a fully decentralized, fast, easy and safe blockchain that offers scaling beyond any yet achieved through its eXtensible Blockchain Object Model.
Click here
to sign up for their presale.
Moneyfold Ltd
Providing new ways to make secure electronic payments in the UK and recently graduating the FCA's regulatory sandbox, Moneyfold is the latest addition to the marketplace.
Click here
for more info.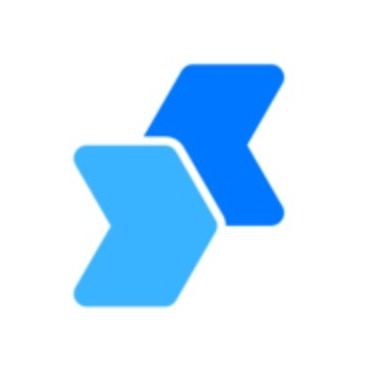 Holdex
Building user-satisfaction tools for Blockchain applications, long-time partners Holdex have recently implemented Blockpass' VerifEye to confirm new users' legitimacy.
Click here
for further details.
Action Coin Inc.
Action Coin owns and operates several online multi-vendor marketplaces, allowing businesses to sell online securely without the hassle and expense of maintaining an e-commerce site.
Click here
for more info.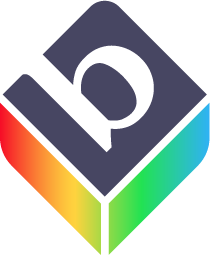 Base Protocol
Described as the 'S&P 500 for crypto', BASE token represents the entire crypto market cap. As the Blockpass' latest partner, users can apply for their private pre-sale.
Click here
for further details.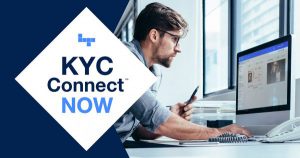 KYC Connect
We're constantly working to improve the functionality and usability of our flagship product, KYC Connect. From new partners and new campaigns, to easy onboarding, we are making sure we offer the premium compliance gateway to financial services. We've designed the process to be as quick and simple as possible; getting started is free and only takes a few minutes. Visit the Admin Console to create your service now!
Get Started
Meet The Team
In our
5 Minutes With
interview this week we sit down to talk with Cynthia Yiu, Blockpass' HR Executive.
Click here
to find out about Cynthia, her background, what her daily routine looks like at work, and her thoughts on the blockchain industry.