This week in our newsletter we have a number of updates and developments to bring to your attention. Kicking off this week is the exciting announcement of a new partnership and integration with Modefi, expanding our work with revolutionary companies through Modefi's Decentralized Aggregated Oracle. Always keen to feature different media, we also have a link to a recent video interview in which Blockpass and partner company EasyFi featured on 'Coinscrum Markets'. We also have a new article to highlight, which this week focuses on the revolutionary development of on-chain identity. Check out the Marketplace section for the most recent opportunities available to Blockpass users, with new additions from London Property Finance and UREEQA, but don't forget to check out our own current limited offer, with Blockpass' KYC plans enjoying an over 90% discount! To round up this week we chat with Blockpass' Legal Counsel, Bianca Guimaraes-Chadwick, in our 5 Minutes With section. Look out for more Blockpass news coming soon and have a very happy Chinese New Year this weekend!
Latest Partnership an Oracle for Things to Come
Continuing in our announcement of new partnerships, we're excited to reveal that Blockpass' latest integration is with the Decentralized Aggregated Oracle - Modefi. Coming just as the Modefi token sale is about to launch, Blockpass will provide KYC services for Modefi, both for its token sale on TrustLaunch, and also in the longer term.
Modefi is working to secure the DeFi space against bad actors, providing on-demand oracle data through a P2P incentivised network, enabling off-chain data to be used by on-chain solutions. Both Blockpass and Modefi will work together to make this data accessible, secure and trusted, moving towards the mass-adoption of blockchain technology.
Click here
to read more about Modefi and this latest partnership.
Featuring in Coinscrum's Markets Spotlight
Last week, Blockpass' and partner EasyFi's CEOs, Adam Vaziri and Ankitt Gaur, were invited on 'Coinscrum Markets' - Coinscrum's weekly crypto market insights and analysis show. Interviewed by Alex Batlin, they discussed the topic under consideration: 'Bringing Compliance to DeFi'.
Talking on this hot topic, Vaziri and Gaur provided their expert insight into the issues that DeFi faces, and how KYC and self-sovereignty can provide answers. Recently, Blockpass and EasyFi showcase the unique and first-in-market use case of On-Chain KYC, and as such are perfectly positioned to discuss this area. 
Click here
to read about the interview and find a video to watch the full event.
On-Chain Identity and You
The latest article on the Blockpass blog is an insight into on-chain identity verification and the benefits it can bring, looking at how the focus of blockchain technology has grown from its initial concepts into the industry-spanning potential it now has, and the recent developments with DeFi.
Highlighting some of blockchain's biggest benefits which we have examined previously, the article goes on to examine its applications for identity management, and then the benefits of having an on-chain identity. On-Chain KYC is a recent development from Blockpass which has become possible through our recent partnership with Chainlink.
Click here
to find out more about this new possibility and its potential.
Blockpass' Current Limited Offer
There is currently an amazing offer on from Blockpass in the form of a massive 90%+ discount to Blockpass' services! For six months, the price for companies to screen an individual will be starting as low as $0.12, an offer only possible due to the nature of our efficient, secure, innovative and time-saving identity verification service.
There is a trend, as the current pandemic impacts the way we work and live, to move to remote business and working. With this shift, being able to identify and verify customers or colleagues has never been more vital, and through our KYC Connect solution we hope that businesses and employees alike find it simple to adapt.
Click here
for further details.
Current Offers Available to Blockpass Members

London Property Finance
Providing mortgage and specialist property finance advice, London Property Finance transacts hundreds of deals, acting for landlords, developers and global investors.
Click here
to find out more.
UREEQA
A solution designed to protect, manage and monetize creative work, UREEQA meshes blockchain and validators and protectors to protect work, rights and revenue.
Click here
for further information.
Rocket Vault Finance
RVF is the 'Intelligent Fund Manager' that is backed by AI and ML for crypto value investing. Deposit into their SmartVault and watch funds grow.
Click here
for info on upcoming public and private sales.
DGBLabs 
DataGrid Blockchain is a fully decentralized, fast, easy and safe blockchain that offers scaling beyond any yet achieved through its eXtensible Blockchain Object Model.
Click here
to sign up for their presale.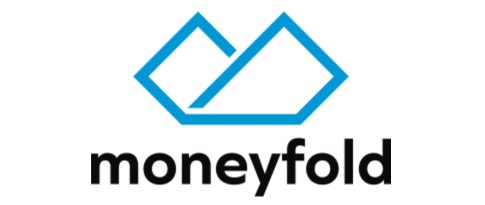 Moneyfold Ltd
Providing new ways to make secure electronic payments in the UK and recently graduating the FCA's regulatory sandbox, Moneyfold is the latest addition to the marketplace.
Click here
for more info.
Holdex
Building user-satisfaction tools for Blockchain applications, long-time partners Holdex have recently implemented Blockpass' VerifEye to confirm new users' legitimacy.
Click here
for further details.
KYC Connect
We're constantly working to improve the functionality and usability of our flagship product, KYC Connect. From new partners and new campaigns, to easy onboarding, we are making sure we offer the premium compliance gateway to financial services. We've designed the process to be as quick and simple as possible; getting started is free and only takes a few minutes. Visit the Admin Console to create your service now!
Get Started
Meet The Team
This week in our
5 Minutes With
interview we sit down for a chat with Bianca Guimaraes-Chadwick, Blockpass' Legal Counsel.
Click here
to find out about Bianca, how she came to be involved with Blockpass, what she's been proud to be a part of here and what she enjoys doing in her free time.