This week in our newsletter we have our latest update to bring to you. Our main news this week is our most recent partnership - with the online investment platform BnkToTheFuture, which has also invested in Blockpass! Next we review the number of updates and improvements that have been made to the Blockpass Apps in the latest suite of updates. Taking a look at this time last year, we highlight an article which discusses what exactly KYC is, issues in the area and solutions. After, you can find the latest options available to Blockpass users in our 'Current Offers' section, and to end with we continue in our 5 Minutes With section, this time talking to HR Executive Cynthia Yiu. Stay tuned for more news and the upcoming releases in the next week.
BnkToTheFuture Banks on Blockpass Services
Our latest working partnership was announced this week in the form of global online investment platform BnkToTheFuture. Both companies share a number of values and interests, particularly with simple and effective regulatory compliance. BnkToTheFuture decided to both invest in and integrate Blockpass to streamline meeting compliance requirements.
As remote working brings a higher need for robust and secure remote identity verification, this partnership will lead to an innovative and flexible solution for people and businesses to use in a changing world.
Click here
to read about the announcement and find out more about BnkToTheFuture's work.
The Latest Blockpass Updates Launch
Over the past week and over the next week, Blockpass is launching a number of updates to the suite of Blockpass services. The Blockpass Mobile App, Admin Console, KYC dashboard and Web ID services are all receiving a mixture of new features, bug fixes and improvements. Improving the range of services is an ongoing and vital part of Blockpass' mission and we welcome feedback on other ways to improve our services.
These updates streamline and expand options for Blockpass users. Some of the new features include adding the ability to access registered services via our online portal, providing the option to use large screen mobile devices to monitor the onboarding process, and fixing thumbnail issues.
Click here
to find out the full list of details of the various additions and adjustments that can be found across the range of Blockpass products.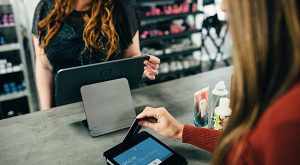 The Basics of KYC
Blockpass' origins and goals lie firmly in the realm of Know Your Customer compliance. KYC is a vital but often inefficient process to ensure that, as far as possible, criminal interest can't benefit from financial services. Blockpass works to improve the KYC process through efficiencies, convenience, user control, speed and flexibility.
To those who are new to or uninvolved with the industry, KYC can be unfamiliar, both as a term and as the identity of a pain point they are likely to have experienced more than once in their life. For that reason, we put out an article last year explaining KYC.
Click here
to read about KYC, its importance, issues surrounding it, what Blockpass is doing and other areas of interest.
Current Offers Available to PASS Club Members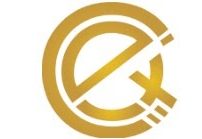 Crypto Experts 
A cryptocurrency OTC broker and consulting service in Canada, Crypto Experts offer a variety of services and are offering Blockpass users a 1% discount!
Click here
to access the services.
Easy Crypto Accountancy
Our latest partner, Easy Crypto Accountancy, is a specialist in dealing with the often-confusing issue of crypto taxes for personal and business needs.
Click here
for more information about their services.
Turbapay
Turbapay is a payment solution aggregator for E-commerce designed save merchants time and money by providing an unbiased assessment of their available payment options.
Click here
for further details.
SBSB LLP
SBSB is a law firm that advises on aspects of the FinTech sector. Cryptocurrency-related services include jurisdiction advice, account opening, and the obtaining of licenses.
Click here
for more information.
Comistar
A recent offer on the markerplace is from Comistar, providing its Estonian e-Residency: Zero to Scale solution for business management, with €75 off for Blockpass users!
Click here
for details.
AdvancedFX
Recently come to the Blockpass Marketplace, AdvancedFX is a business solution to transfer foreign money 24/7 and for private customers to manage payments overseas.
Click here
for more info.
KYC Connect
We're constantly working to improve the functionality and usability of our flagship product, KYC Connect. From new partners and new campaigns, to easy onboarding, we are making sure we offer the premium compliance gateway to financial services. We've designed the process to be as quick and simple as possible; getting started is free and only takes a few minutes. Visit the Admin Console to create your service now!
Get Started
Meet The Team
In our
5 Minutes With
interview this week we go back to a chat with Blockpass HR Executive Cynthia Yiu. 
Click here
to find out more about Cynthia, what her work background is, her thoughts on blockchain technology, and where the industry is headed in the next five years.